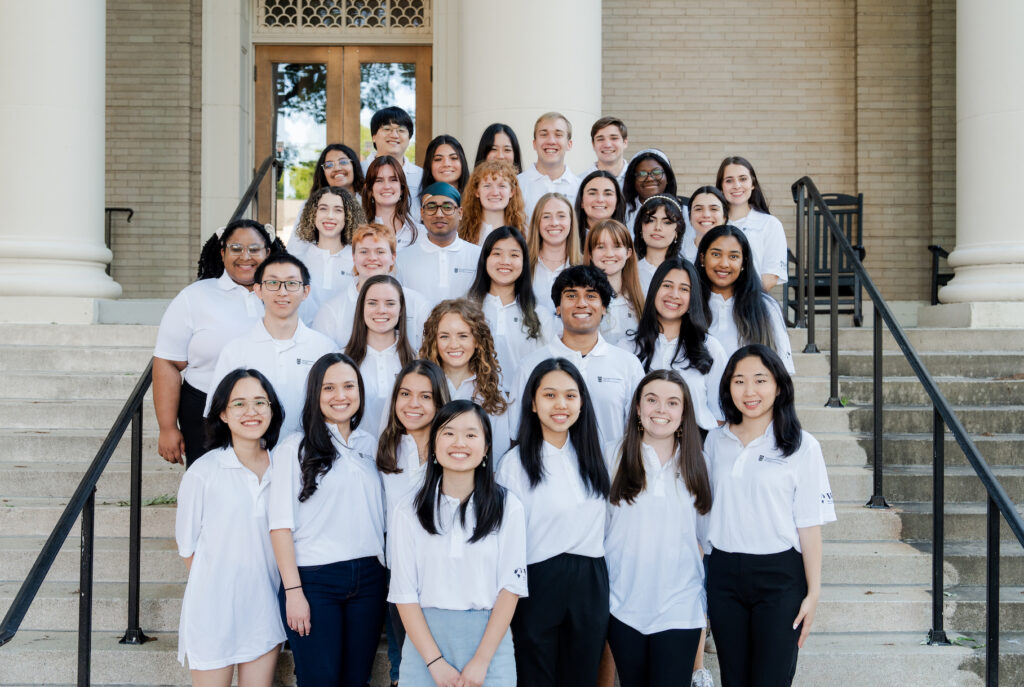 World Leaders provide the first official welcome to all new international University of Georgia students and help them prepare for a successful beginning on campus. This position provides a unique opportunity to have a positive impact on newly admitted international students while also developing leadership, communication, and teamwork skills. World Leaders work closely with ISL staff to ensure a successful orientation. The opportunity to work closely on a team with a select group of fellow student leaders is the most challenging and potentially rewarding aspect of the World Leaders experience.
This position is available to all UGA students to include undergraduate, graduate, or professional students. Students may only serve as a World Leader for two (2) years. A World Leader may only serve a third year if selected for the Senior World Leader role.  World Leaders provide leadership, guidance, and support to international students while serving as a role model. During International Student Orientation week, the role of a World Leader requires dedication, high energy, and exemplary support for students. The week is a long but rewarding experience for the World Leaders and the new international students.
Applications for the 2023 World Leader program are now closed!
2023 World Leader Position Description
Meet the 2023 World Leaders