International Student Advisory Board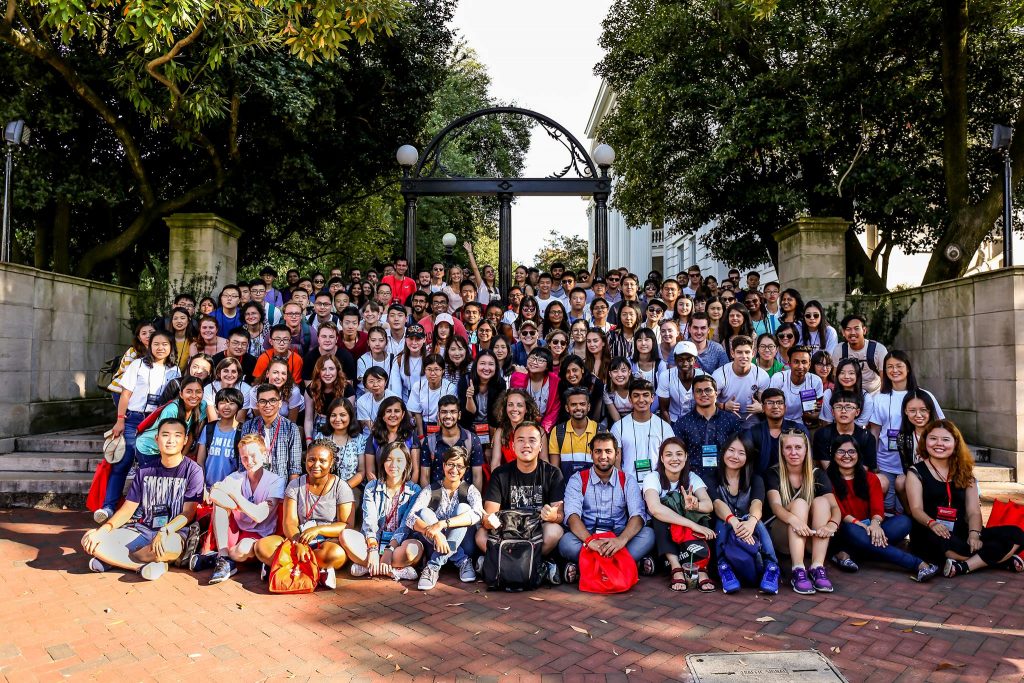 The purpose of the International Student Advisory Board (ISAB) is to provide continuous advocacy on inclusion for international students in the UGA community. As a student advisory unit under the direction and leadership of the department of International Student Life (ISL), ISAB serves as a bridge between the international student body and the UGA administration. Since its inception in 2016, the ISAB has built strong partnerships with multiple UGA units in efforts towards creating a better university experience for all international students. Examples of our work include the advisory on career workshops for international job seekers, nutritional and healthy programs, and development of programming materials for a smooth transition to UGA life.
ISAB is a select group of undergraduate and graduate international students across the UGA campus, representing a diverse background of disciplines, cultures, and lived experiences. The board members meet bi-weekly to discuss the needs and concerns of international students, as well as next steps on how to effectively advise ISL and other UGA departments and administrative units.
ISAB is composed of approximately 10 board members who are recruited during the spring semester to start serving the upcoming academic year. A chairperson, vice chairperson, and secretary are selected at the end of each spring semester by the current board and begin their term the following fall semester. The Director of International Student Life (ISL) serves as the advisor to ensure that ISAB adheres to its mission, guidelines, while providing administrative and financial support.
What we expect from our members
Time commitment
At the minimum, ISAB members  are required to fulfill two consecutive semesters in an academic year. However, members may remain on the board beyond the minimum serving time of two semesters upon completion of a renewal application at the end of each spring semester. The ISAB board typically meets bi-weekly, and at least eight times per semester at mutually decided dates and time. The department of International Student Life provides a room for ISAB meetings. Additional meetings are  scheduled upon request and necessity between some or all of the members.
Main tasks and responsibilities
Attend all bi-weekly board meetings: Members who miss two meetings will be asked to step-down.

Respond to emails and other mutually agreed messaging channels in a timely manner.

Provide insights, share personal experiences, acquired information and knowledge, as well as perception and support related to the international student community.

Encourage other international students to engage with ISL and provide valuable feedback and insights to ISL events through online forms, emails and social media pages listed on the ISAB website.

Attend a minimum of two multicultural events every semester.

Shape the short-term and long-term objectives of ISAB.
Benefits of ISAB membership
ISAB members will:
Improve their leadership and intercultural communication skills.

Gain advising experience and advocacy.

Obtain practical experience in student affairs and international education.

Have opportunities to directly interact and build relationships with diverse groups on campus.
Application materials and information will be made available each March. All international students who meet the following requirements are eligible to apply:
Hold F1 or J1 visa

Currently enrolled at UGA

Minimum Cumulative GPA: 2.75