2021 International Graduation Celebration
The Department of International Student Life (ISL) and the Division of Student Affairs at the University of Georgia present the 2021 International Graduation Recognition Celebration.
The purpose of this celebratory website is to recognize the many achievements of UGA's international students and ISL's student leaders. Below you can watch the video messages, view graduating students, and find out more about staying connected to UGA and supporting international students.
The ISL staff is incredibly proud of all our international graduates and their accomplishments. We look forward to staying connected with each of you and welcoming you to the family of UGA alumni.
Congratulations and Go Dawgs!
Congratulatory Message from Senior Vice President for Academic Affairs and Provost S. Jack Hu
Please be sure to watch the video messages below, including a message from the ISL Director, speeches from fellow graduates, and a message from our UGA Alumni Association.
The University of Georgia welcomes students from over 100 countries around the world each year. The flags shown below represent the countries of the current graduating class.
Congratulations, Graduates!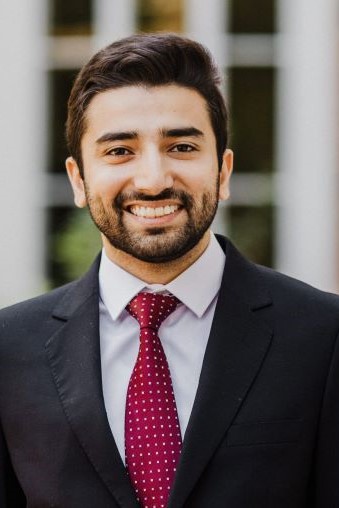 Pakistan
M.A. Business Administration
More Here
Help us build an International Student Emergency Fund!
Financial circumstances can change quickly, especially for international students who are far from home. We understand financial hardship can bring significant stress and impact the ability to succeed and flourish at UGA, therefore, we have established a new fund to assist international students through challenging times and situations. This emergency fund will go to support the unique challenges faced by international students while studying abroad at UGA. Please consider donating – even the smallest amount of money goes a long way!