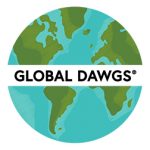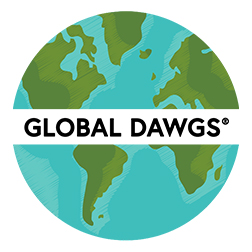 Global Dawgs is a training workshop for UGA faculty and staff to explore and develop intercultural competency and communication skills. It also allows for participants to learn more about international students at the University and learn best practices to support international students on campus
Global Dawgs is a part of the Certificate for Diversity & Inclusion offered through UGA Learning & Development. All registrations are made through the UGA Professional Education Portal (pep.uga.edu). 
Location: Tate Intersection
November 10, 9a-12p

December 8, 9a-12p

February 16, 9a-12

p

March 15, 9a-12p
Register for a Global Dawgs workshop through the UGA Professional Education Portal.
Participants will understand the general differences in the experiences of international students versus other students on campus. (Application of Knowledge)
Participants will understand how their own personal identities and beliefs may influence their interactions with students of different cultural backgrounds. (Self-Identity)
Participants will develop tangible skills related to intercultural communication and empathy to best support international and intercultural students on campus. (Communication, Inclusion)
For more information or to request a customized Global Dawgs workshop for your college or administrative unit, please email isl@uga.edu.