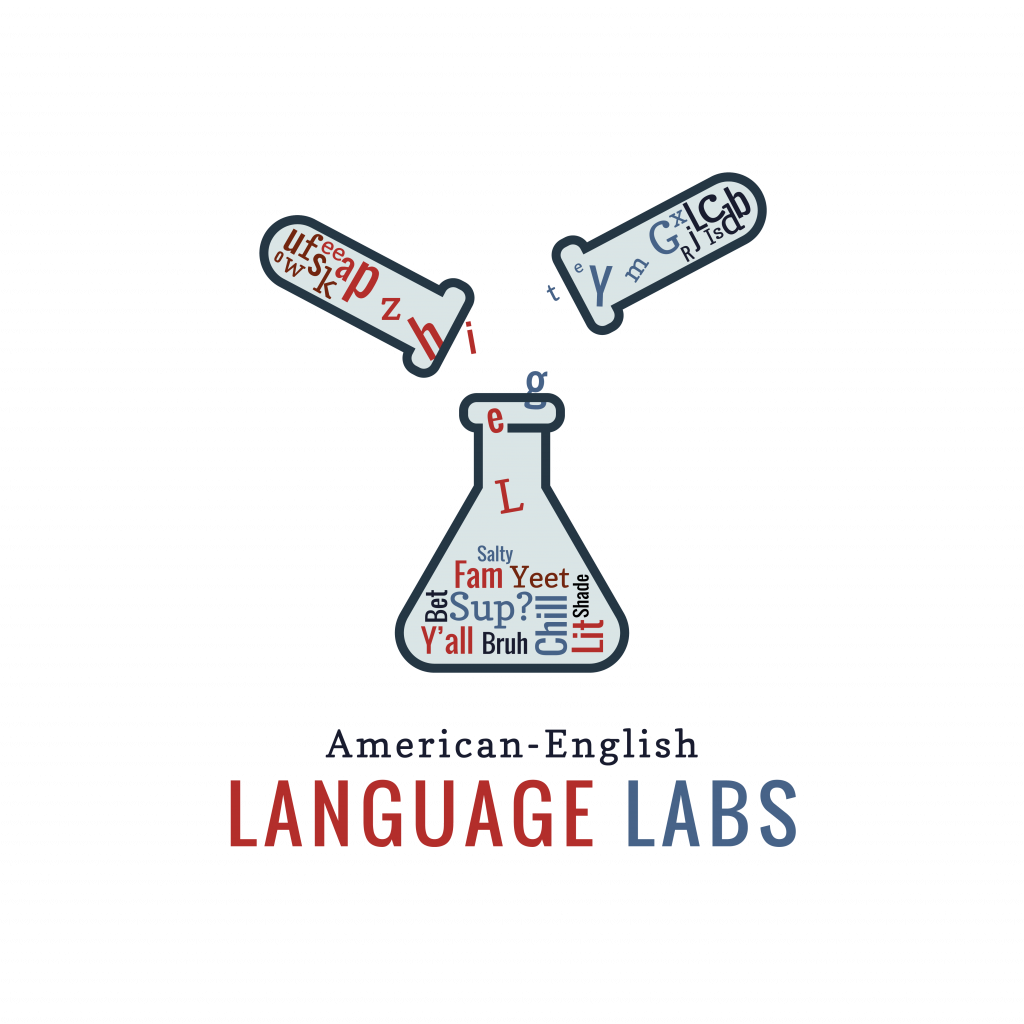 The American-English Language Labs program (Language Labs) provides current international students at UGA a comfortable and reoccurring space to practice their American-English language skills and ask questions to clarify points of confusion related to the complicated nature and nuance of conversational English and U.S. cultural concepts. Additionally, this program provides the opportunity for international students to build a sense of community with other international students as we know that UGA's international students are spread out across many different academic programs and physical locations on campus.
This program is free and open to all international students enrolled at UGA.
Language Labs will begin in September 2022 and run on a monthly-basis through the end of classes in May 2023.
Up to three Language Lab rooms will be available each month and each room will have at least one instructor. Instructors are current international and/or American student volunteers who have been selected by the Department of International Student Life (ISL).
Each Language Lab room will have no more than 20 international student participants in order to keep the experience as individualized and comfortable as possible. If student interest in the program warrants, additional rooms and instructors will be provided by ISL to meet the demand.
Involvement is based on student interest and availability – meaning you can choose to come to as many or as few language labs as you wish!
While each monthly Language Lab will have a theme or topic that the instructor will briefly teach, the majority of the time will be unstructured to allow for students to interact with each other and the instructor(s) informally to seek out assistance with specific questions or challenges.
Language Labs Schedule - Spring 2023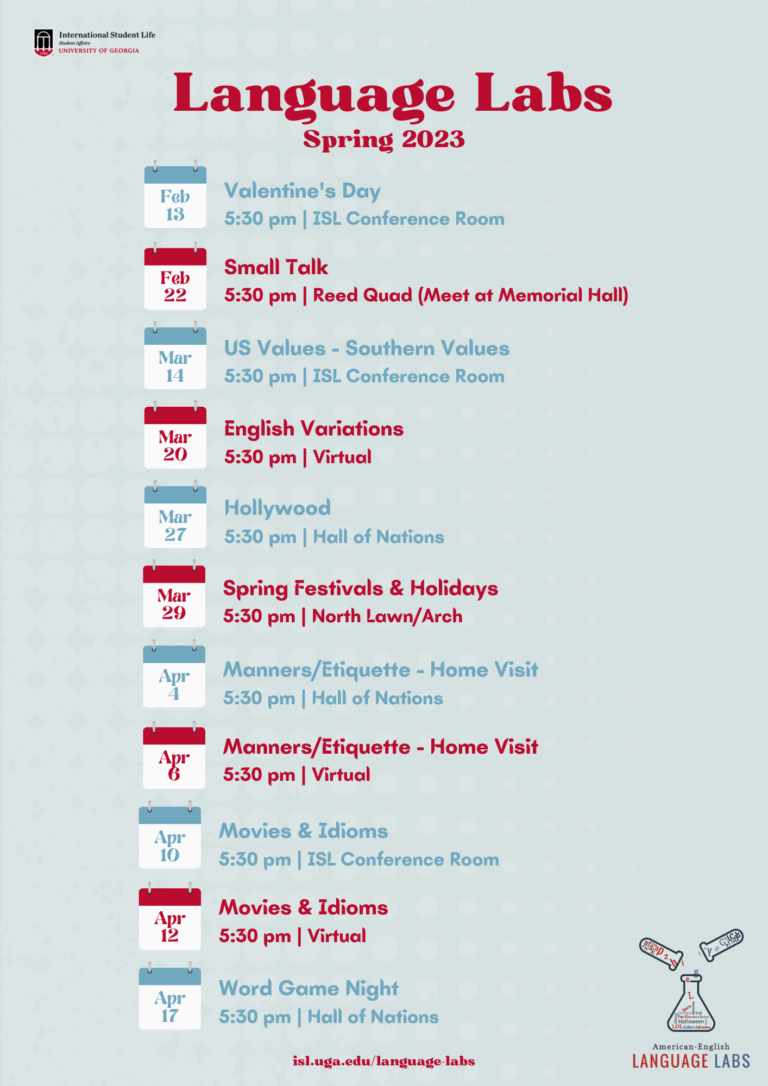 Apply to be a Language Labs Instructor!
Fall 2023 applications will be announced in April 2023.
Interested in becoming an instructor for Language Labs? Click below to get more information on this opportunity and to access the application.